WELCOME TO OUR WEBSITE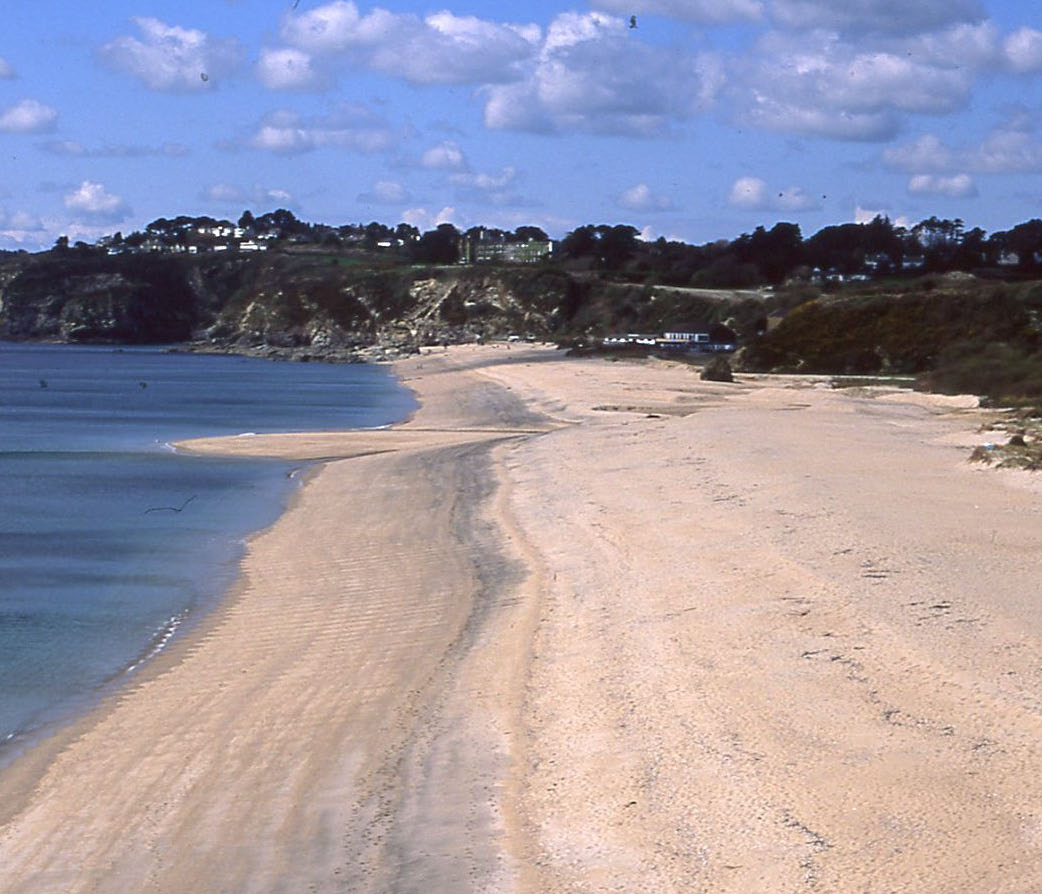 Carlyon Bay before the destruction began in 2004 - it's now littered with debris and unwelcoming fencing

These three beaches which make up Carlyon Bay are earmarked to be buried under concrete by a developer who wants to build more than 500 apartments and houses, as well as retail space and a hotel.
Planning permission was granted in 2011 but they have no immediate plans to begin the work. Meanwhile they have ruined these beaches by destroying the natural habitat which grew up over more than a century and which was enjoyed by generations of local people and visitors.
Carlyon Bay Watch exists to raise awareness of the destruction of St Austell's once family-friendly beach, to highlight the threat to public access and to campaign for any development to be safe, in scale and sympathetic to the coastal landscape of south Cornwall.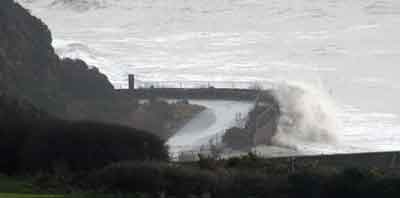 Waves break over the roadway at Shorthorn Point on 5th February

Photos on our February Storm page
Massive seas and gale to storm force winds have caused serious damage to Cornwall's coast.
At Carlyon Bay there are no buildings at risk - for now. But the huge waves have demonstrated the power of the sea.
Construction material from the beaches appears to have been washed out and deposited at Par Beach to the east.

(More on the Latest News page)

These beaches have been privately owned since forming part of the Carlyon Estate. Only one was built on, first housing a lido, tennis courts and a sports club. Later this became an entertainment venue - the Cornwall Coliseum.
Since being bought by CEG in 2004, the Coliseum has been partly demolished and then left to rot. Trees and vegetation which covered the other two beaches and which were popular walking and picnic areas were dug up.
CEG says that because of the economic situation they won't start building until at least 2016.
So now we're left with the resulting debris as well as the remains of temporary sea defences which do not have planning permission and which should have been removed.
We're trying to put pressure on CEG to clear up the mess they've made so that people can at least enjoy the beaches until building starts.
Please help us do that by signing our petition.

w
THE BATTLE FOR ACCESS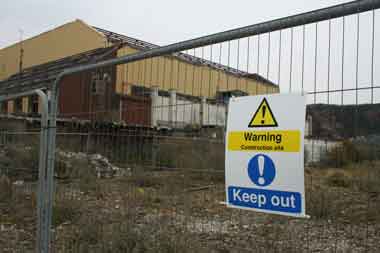 It's hard to believe a Public Right of Way runs past the old Cornwall Coliseum - CEG shows its attitude to the public



The developers have once again shown their contempt for local opinion by challenging the existence of a Public Right of Way giving public access to the beach.

If there is no right in law for the public to walk down to the beach then it will only be with the developers' permission - which they can withdraw at any time for any reason.



As it happens the February storm has given them that excuse - with the beach closed beyond the Right of Way for "safety reasons".



For all their claims to welcome the public, they have fought every step of the way against moves to guarantee it.

Residents and visitors have enjoyed public access for decades but the developers' actions will probably mean the issue will go to a public inquiry.

More details on our Public Access page