WELCOME TO OUR WEBSITE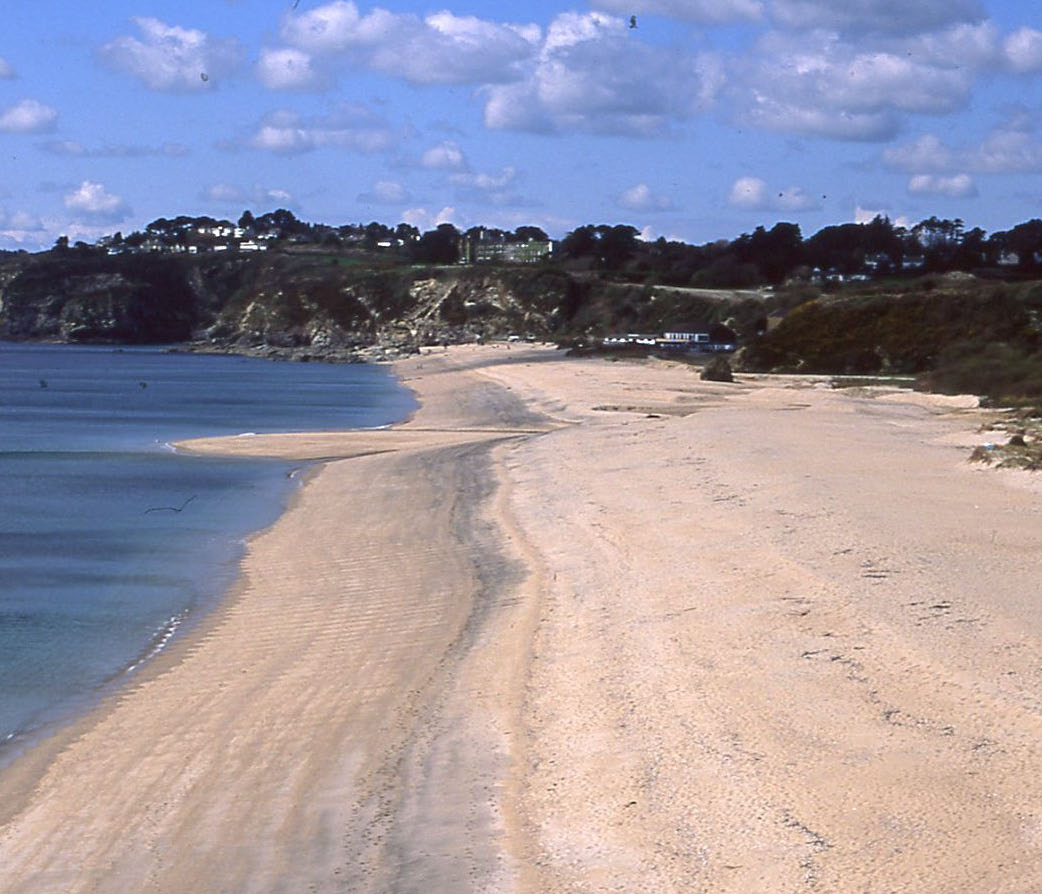 Carlyon Bay before the destruction began in 2004 - it's now littered with debris and unwelcoming fencing

These three beaches which make up Carlyon Bay are earmarked to be buried under concrete by Commercial Estates Group - a developer who wants to build more than 500 apartments and houses, as well as retail space and a hotel.
Planning permission was granted in 2011 but not one brick has been laid and they admit that they have no immediate plans to begin the work.

Meanwhile they have ruined these beaches by destroying the natural habitat which grew up over more than a century and which was enjoyed by generations of local people and visitors.
Carlyon Bay Watch exists to raise awareness of the destruction of St Austell's once family-friendly beach, to highlight the threat to public access and to campaign for any development to be safe, in scale and sympathetic to the coastal landscape of south Cornwall.
(You can see the annual Directors' Report on the About Us page)
We're also trying to put pressure on CEG to clear up the mess they've made so that people can at least enjoy the beaches until building starts.

PUBLIC CASH FOR CLEAR UP?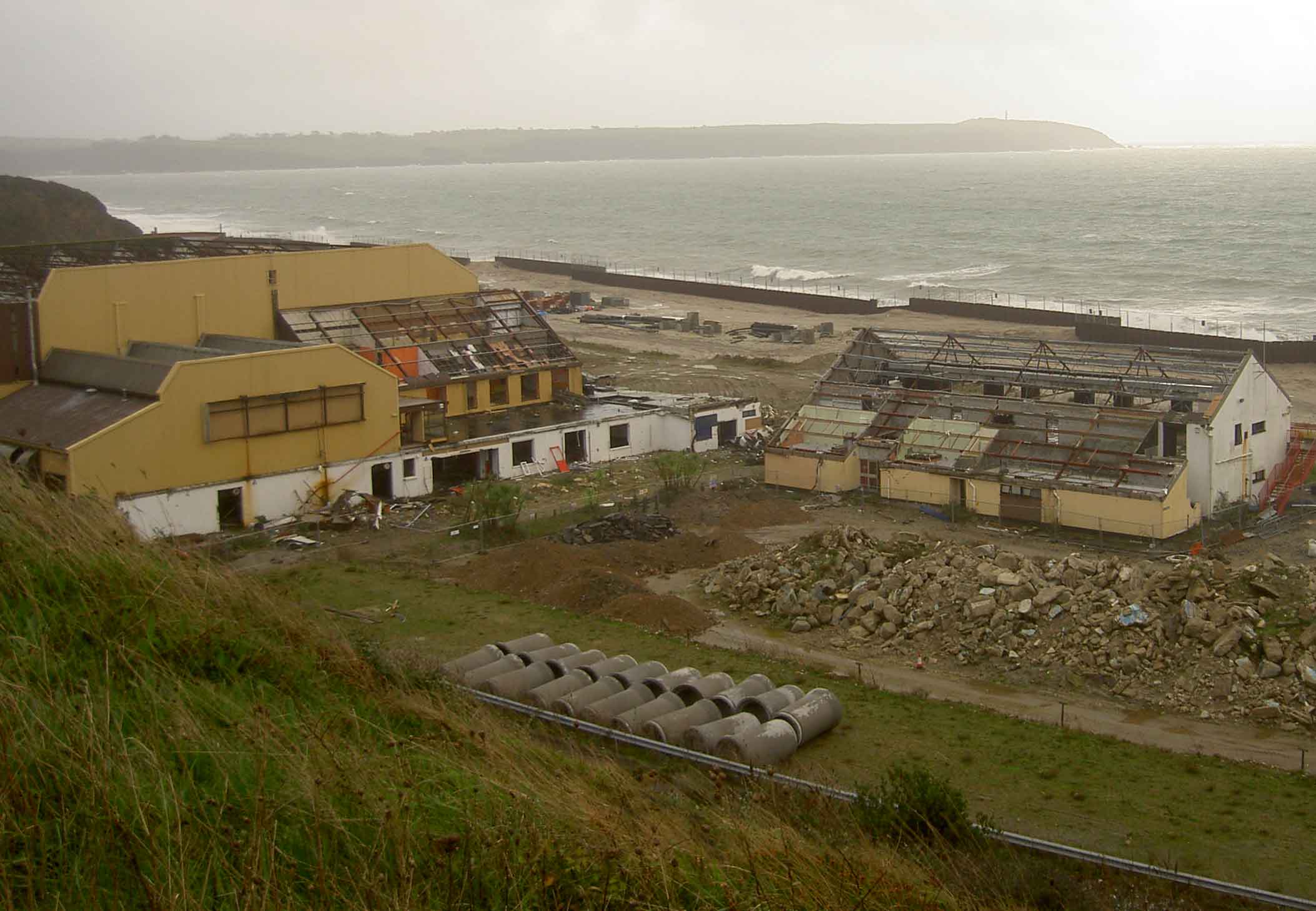 CEG says demolition work might start on the Coliseum site in the spring of 2015.

Demolition work on the wrecked buildings on Crinnis beach (the Coliseum and café buildings) might start in February 2015.
This can only be welcome news for those who have long been calling for the destruction CEG has caused on the beaches to be cleaned up.
But it's emerged that CEG might ask Cornwall Council for a £15 million loan to start the work.
This is a company which always claimed this would be a world-class resort for Cornwall financed solely by private investment.
What is more, this public money (if it is forthcoming) would be going towards clearing up a mess entirely of CEG's making.
Why should taxpayers' cash be used to boost the profits of a private company?
The beaches (once part of the Carlyon Estate) were bought by CEG in 2004.
Only Crinnis was built on - the original sports facilities later became the Cornwall Coliseum.
CEG removed the roof from the Coliseum and left it to rot. They also destroyed popular walking and picnic areas on Shorthorn and Polgaver.
Have a look at a spoof blog with a tongue-in-cheek view of the future of the beaches

FOOTPATH TURNED DOWN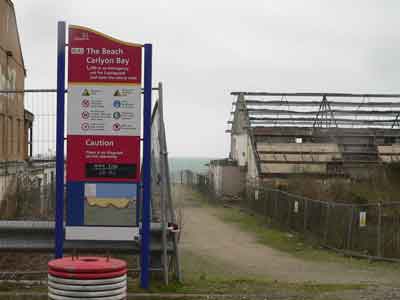 A Public Right of Way runs past the old Cornwall Coliseum - but CEG doesn't want you to have access to the beach.

Footpath campaigners and Cornwall Council have lost their bid to have access to the foreshore at Carlyon Bay designated as a Public Right of Way.
Cornwall Council had "found" (in January 2013) that the existing PROW to a point beyond the old Coliseum building should be extended to the shoreline.
But that decision was challenged by CEG resulting in a Public Inquiry held in June 2014.
The Inquiry Inspector has finally (November) produced his report and decided that he could not confirm the extension of the PROW across the beach to the shoreline.
The issue is important because if there is no right in law for the public to walk down to the beach then it will only be with the developers' permission - which they can withdraw at any time for any reason.
(More details on the Public Access page)